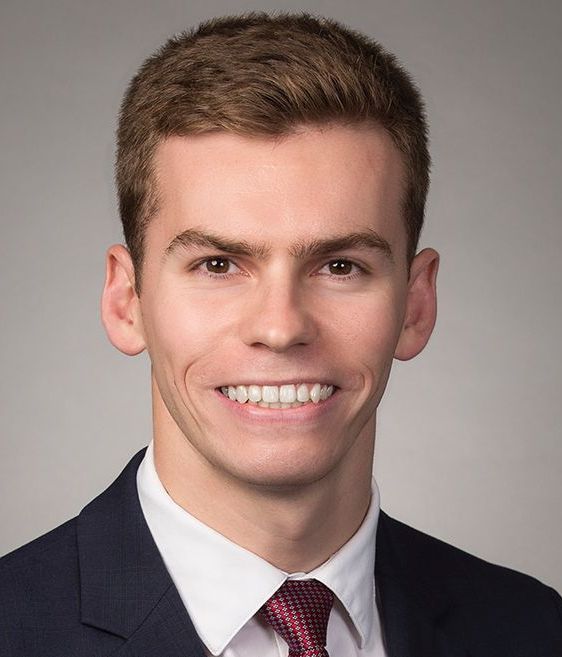 J.D., Harvard Law School, 2018
Law Clerk, U.S. Court of Appeals, San Francisco, CA
After law school, Luke's first professional experience was as a law clerk at the U.S. District Court level.  During that time, he worked on a dozen trials, including multiple bank robberies and a civil dispute with a nearly $100 million jury verdict.   After that, he worked for two years as an associate at the law firm of Kirkland & Ellis LLP in Washington, where he worked on class-action defense, government investigations, and federal appeals.
In 2021 Luke became a clerk for a federal appellate judge at the U.S. Court of Appeals in San Francisco.  On a typical day, he and his three co-clerks help the judge with drafting opinions or with preparing for upcoming oral arguments.  Mostly, that means reading written briefs submitted by the parties to the appeal, researching cases and statutes, discussing the legal issues, and then writing – followed by revising, revising, and revising again.  He is considering whether to return to private practice or to pursue a government position after completing his appellate clerkship.
Luke reflects on the path from Catholic University's Department of History to law school: "I always planned to go to law school – my dad's a lawyer and, happily, he failed to talk me out of it – but I didn't know what I was getting myself into.  Fortunately, the history department prepared me in at least three ways.  First, my professors placed significant emphasis on independent research and writing, which is the bulk of what I did as a law student.  Second, most of my history courses revolved around in-class discussion, which gave me the ability – and the confidence – to take a position on an issue and defend it.  Third, the history department was always collaborative, and I've found that both law school and law practice are best played as team sports.  Law school would have been much more daunting but for the training in the history department.
"Good lawyers, like good historians, are storytellers.  Lawyers and historians also have to show their work, and the best work in both disciplines is vigorously researched.  Both the lawyer and the historian must identify and knit together the important threads from a jumble of sources into a coherent whole.  It's something I worked at as a history student and as a law student, and it's something I still work at now."
Luke's advice to current students: "I wish I'd known – or maybe more accurately, I wish I'd better appreciated – the extent to which studying history can be something you do your whole life, even if it's not your career.  As an undergraduate, I wanted to do well in my courses and improve my writing, and it was easy to get caught up in the work and lose some of the fun.  Now that it isn't my career, I have the luxury of history as a hobby, reading and writing at a leisurely pace and in whatever areas interest me – and I'm still getting plenty of value out of my history degree."