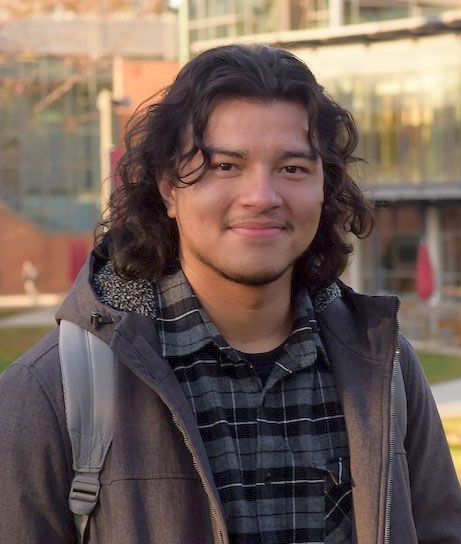 M.A.,  Government, International, and Comparative (MAGIC) History, Georgetown University, Washington, DC, 2022
Now in the Ph.D. program in Latin American history, University of Maryland
José graduated from Catholic University in 2020 with a B.A. in History and minors in Islamic World Studies, French, and Latin American and Latino Studies.  In his senior year he received the Father Stratemeier Award, which recognizes "Distinguished leadership, responsibility, and the nominee's service to the university and fellow students."  He is now in the second year of his master's program, which he entered right after receiving his B.A.
In the Fall of 2021 he served as a teaching assistant for a History course at Georgetown called "Rio de Janeiro", a required course for all students in the School of Arts and Sciences.  The course has an enrollment of 96, and José and two other TAs lead weekly sections to discuss sources, and grade assignments.
José outlines the steps that led him to his current graduate program in this way: "During the first semester of my senior year at Catholic University, I was thinking about taking a gap year after graduation, and then applying to M.A. programs.  My advisor, Professor Julia Young, convinced me to apply to Georgetown University's Ph.D. program.  Although a long shot, my studies would be fully funded.  However, the admissions committee at Georgetown offered me a position in the Master of Arts in Global, International, & Comparative history (MAGIC) program.  They offered me a substantial scholarship, so I accepted.  I am now during my second and last year at the program, planning the next steps for joining a Ph.D. program next Fall."
What drew him to his chosen subject?  He explains: "I really enjoy studying history.  During my undergraduate years, I had to write three theses.  One of these theses was on the civil war of El Salvador during the 80s and early 90s.  My parents and their parents were directly affected by the events of the war, so I wanted to continue studying it.  The war has overshadowed cultural developments in El Salvador during those years.  Historical studies of El Salvador have focused on the conflict, but I'd like to examine the country in its different facets, including these cultural developments. Of course, I'd still have to contextualize these developments with the war.  
"My undergraduate history program taught me how to engage with sources in interesting and nuanced ways. The thesis writing process at was very good at teaching me how to engage in historical research and writing. That is what historians do – research and write – and Catholic University taught me well in that regard."
José offers this reflection for current students: "The value of good writing cannot be underestimated.  My writing improved dramatically at Catholic University because of the history courses.  Writing effectively is a skill that can be taken to many career paths.  Not only is it helpful while on the job, it can help you land a job. When you apply for a position, the first thing that the employer will see is your writing. Most positions require you to write a cover letter and/or a statement of purpose.  Historical writing has taught me how to write concisely and clearly.  There is a lot of value in that."