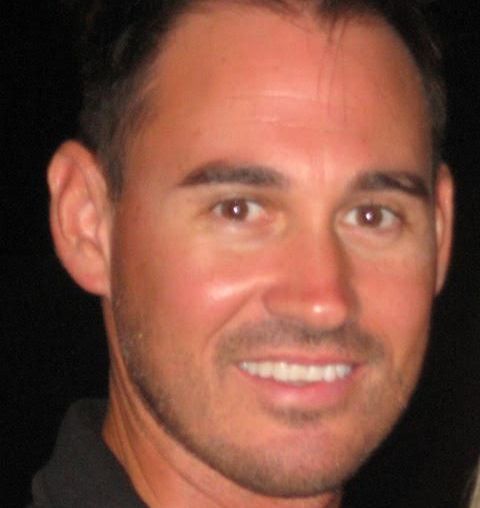 Clayton Russell served eight years in the U.S. Navy before entering college, later transferring to The Catholic University of America.  Among his other interests, he says, "I was on the CUA soccer team for one year, my first year at CUA.  I'm even in the year book.  However, I'll leave it up to you to mention that, as I never played.  If they had played me, I know they would have won more games…"
            His first career after college was in the financial field, for which he credits an internship with a CUA alumnus (Michael Pascale, BA, History, 1978) that he obtained soon after his arrival in Brookland.  But in 2005, he made a career change: into teaching, at first in Arizona, where he also consulted for America Educates, developing and managing educational programs aimed at low-income students.  A few years later, while pursuing a master's degree in secondary education, he worked in programs to assist veterans with getting into school and completing their bachelor's, master's and doctoral degrees.
In 2011, Clayton accepted a position to teach for the Military High School – Madinat Zayed in Abu Dhabi, and in 2014 became head of the Department of English there.  In this capacity, he oversees a small staff of International English teachers in creating and delivering lesson plans for grades 7-12, including IELTS (International English Language Testing System) and CEPA (Common Educational Proficiency Assessment) curricula for Emirati nationals.  These students go on to serve in the United Arab Emirates military.  The program assists students in developing critical thinking skills as well as focusing on developing grammar, vocabulary, reading and listening skills.  Along the way, Clayton completed the CELTA (Certified English Language Teaching Adults) program through the University of Cambridge.
Clayton notes that "As a teacher, I'm always trying to develop myself, and to increase my knowledge and understanding of the educational system and current policies.  My new focus has been educational psychology, particularly assessment and testing, and philosophies and schools of thought within education reform.  Working here in the Middle East and in the United States has given me a more rounded perspective on student learning."  To that end he's currently considering another master's degree, in educational psychology.
Looking back to his time at CUA, Clayton says that "As a history major, I picked up some useful skills (research, critical thinking and analysis).  From there I developed financial research and evaluation skills as well as professionalism. These skills, once developed, helped me think about my future plans, goals and how I would get to where I am today. CUA and the history department have truly influenced my career track and assisted me with needed skills within my current profession."