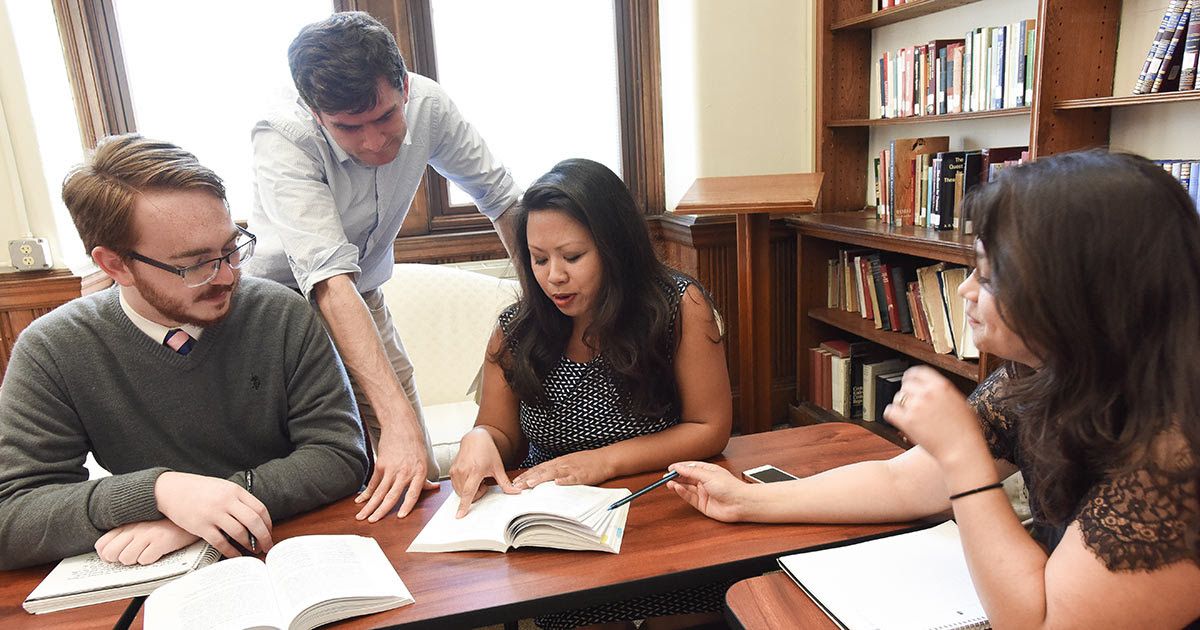 The rigor of a research university, the feel of a small liberal arts college

Looking back on his first year as chair of the Department of History, Michael Kimmage reflects on the enduring qualities of our students, faculty, and programs.  Read the chair's letter
Alumni profiles: History beyond academia

This issue's theme is "public history," the ways that people trained in historical methods interpret and present the past to audiences beyond academia. We hope you'll enjoy these stories about alumni who've managed museums and local historical societies, professional historians' organizations, historic preservation departments in government, and oral-history projects for the U.S. military.

Department of History highlights, 2018-2019
Awards and distinctions for our faculty, undergraduate history majors, and graduate students; unveiling a new digital presence; alumni news; and more!  Read the highlights
What's on your bookshelf?
We asked our history professors for recommendations for the most interesting books they've read recently and would suggest to anyone interested in history.  Have a look at what they've come up with – we think they'll intrigue you!  See the recommendations