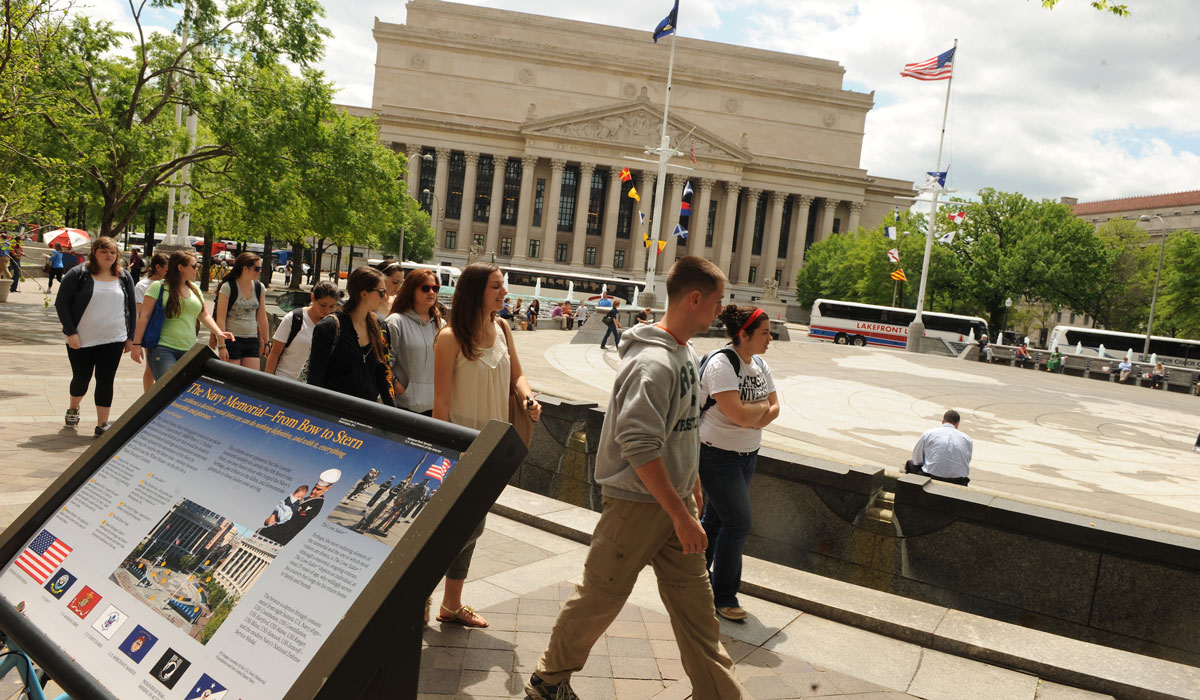 "I felt like a tourist before taking this class. Now I feel like I have an advantage over so many other students because I understand the city and feel so comfortable here. The city doesn't seem so complicated any more."
---
"I think I gained knowledge of the culture and history of Washington that will be extremely valuable."
---
"Most of the guest speakers were great, especially the Vietnam vets and speakers from the Hill and the Board of Trade."
---
"I learned a lot about the history of the city that I did not know and I think this is a great course."
---
"The course was a very good introduction to major themes of the city of Washington. I enjoyed it!"
---
"I learned that DC has much more to offer than its categorizastion as a political city. Taking this course has put me closer to the city I live in."