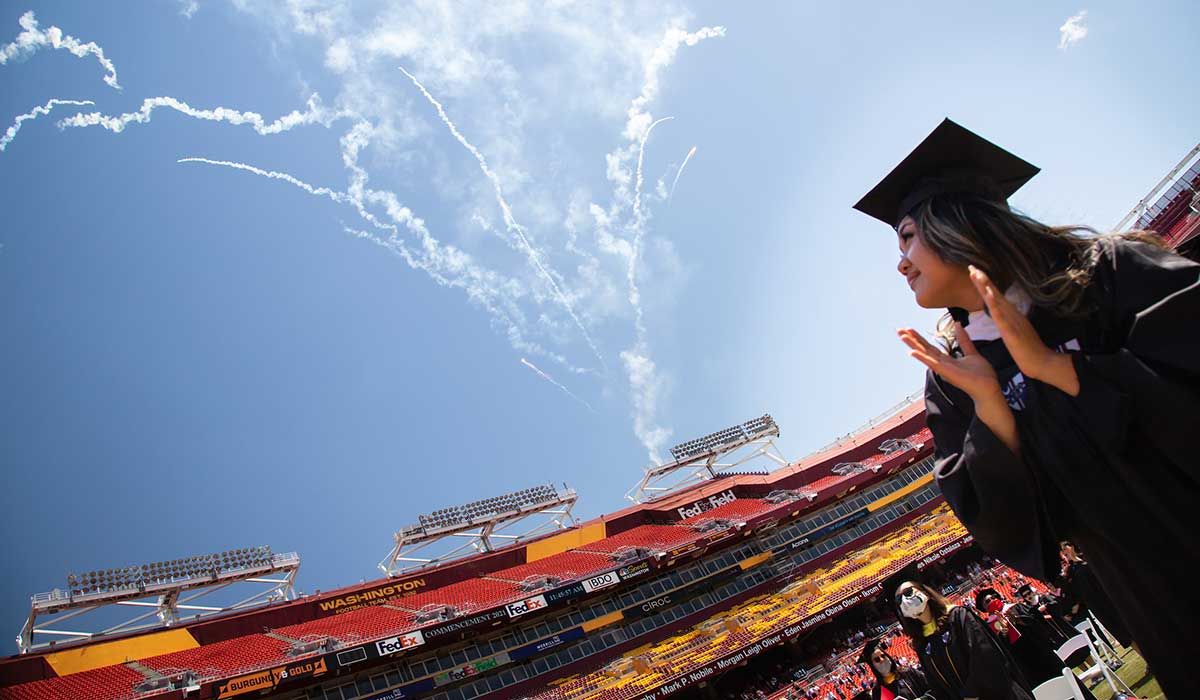 Letter from the Chair: Challenges (and Opportunities) Continue


I am happy – in the absence of the chance to say such things in person – to use this letter to thank all of the people who have kept our department running during a seemingly endless pandemic. Let me start with the faculty, who have done so much in the past semester and in past semesters to retain that which is most important about an education in history: first, the classes and social contact that existed in zoom; and now the classes and social contact that can be conducted in (masked) person. But faculty have done more than that. They have kept up with wearying changes in the workplace and with the reigning uncertainty and by doing so have provided a crucial academic and intellectual continuity from semester to semester. They have built the bridge from the pre-pandemic "golden age" to that elusive moment we will be able to call post-pandemic.
Let me also thank Ms. Mary Tesfaye, the Department's Academic Specialist, who arrived on campus in the last few weeks of normalcy and has done so much to help out students and faculty during these difficult times – with her characteristic care and kindness. She has also done wonders with the department's social-media presence, which during the pandemic has been crucial. Let me thank as well Professor Árpád von Klimó for his tireless efforts as Director of Undergraduate Studies, Professor Lev Weitz for his untiring efforts as Director of Graduate Studies, Professor Larry Poos for his work as the department's Chief Information Office, always done with substance and style, and Professor Steven West for running the department's Twitter account with wit and aplomb. All the other professors in the history department carry much administrative weigh on their shoulders and never more so than during the strange period we entered in the spring of 2020.
Let me thank students' parents, who no doubt would have preferred that their daughters and sons not attend college during a global pandemic and who have nevertheless helped to create the conditions for them to study. This can be a hidden component of college education. If hidden, it is anything but immaterial.
And let me thank our students for giving to the department what only they can give – its heart and soul. Granted, the glass is now much more than half full: it is no longer the time of lockdowns and of all classes moved to zoom and such. But neither is the glass entirely full, and under conditions of more limited contact than normal students have kept up their energy, their discipline and their enthusiasm. I have no idea what it is like to take a class from a masked professor. Masked students can be a bit of a mystery but not when they speak up, enter into the conversation and thereby add their energy and ideas to the educational mix. Thanks so much to all for doing this. We wish for normalcy as soon it can be granted. At the same time, we go forward with the confidence that we can deal with something other than normalcy.
We will very much look forward to welcoming you back to campus in January 2022. In the meantime, the best of holidays, a Merry Christmas, a happy new year and safe travels to all.
Sincerely,
Michael Kimmage, Chair
CUA Department of History