April 24, 2020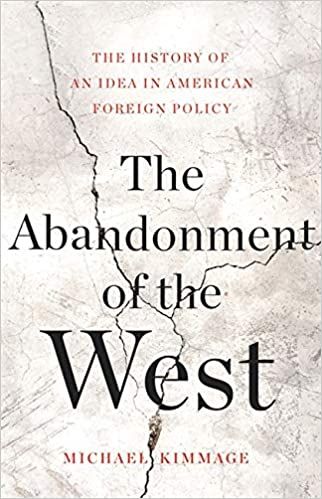 New book explores the concept of the West as central to twentieth-century American diplomacy
Basic Books has just released The Abandonment of the West: The History of an Idea in American Foreign Policy, by Michael Kimmage, Ordinary Professor and Chair of the Department of History.  Professor Kimmage is a fellow of the German Marshall Fund, and from 2014 to 2016 he served on the Secretary's Policy Planning Staff at the U.S. Department of State, where he held the Russia/Ukraine portfolio.
"This is a book that crosses the lines of diplomatic, intellectual, political and cultural history. It explores the question of American identity not as fact but as question, and relates this question to the formation of American foreign policy in the twentieth century and beyond," Kimmage explains.
The focus of the book is upon the idea of "the West," a key concept in U.S. foreign policy from the 1890s to the post-Cold-War period.  "The West" has stood for many things, among them the principles, assumptions, and narratives shared with America's international allies, particularly transatlantic countries. It has always been the subject of intellectual controversy.  Since the fall of the Berlin Wall, this book argues, the notion of "the West" began to fragment, under attack from both the left (as hypocritical, aggressive, and racist) and the right (as incompatible with the imperatives of nation and nationalism).  Kimmage concludes that new international challenges make restoration of "the West," in a multicultural form suitable to the twenty-first century, all the more imperative at the moment.
The Department of History will celebrate publication of The Abandonment of the West at a future date, to be announced on the Department's website.  More information about the book is here.
Related News