May 14, 2018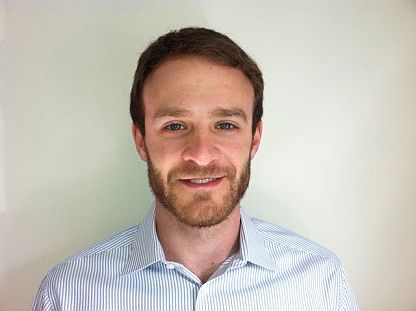 Dr. Lev Weitz, Assistant Professor of History, has been appointed a Kluge Fellow in the John W. Kluge Center of the Library of Congress for academic year 2018-19.
Established in 2000, the Kluge Center – located in the Library's Jefferson Building  – supports research in the humanities and social sciences and in professional fields such as architecture and law.  Its residential fellowships are intended for early-career scholars in these fields, particularly those engaged in interdisciplinary, cross-cultural, or multi-lingual research, and provides access the Library's unique collections.  Each Kluge fellow makes one public presentation of research work in progress during the fellowship year.  The Kluge Center awards up to twelve fellowships in each annual application cycle. 
Dr. Weitz plans to spend his fellowship time working on a new book, Christians and Muslims in Medieval Egypt: "Minorities," Rights, and the State in the Premodern World. This study of interreligious interaction will shed light on how Muslims and non-Muslims negotiated the latter's status, rights, and prospects in the Islamic societies of the medieval eastern Mediterranean.  To this end, Dr. Weitz will conduct research in several of the Library of Congress's special collections, including its medieval Arabic documentary papyri, its microfilms of the archives of St. Catherine's Monastery at Mt. Sinai, and the Mansuri Collection of Islamic manuscripts.
"I'm honored to have been awarded this fellowship," Dr. Weitz noted, "and I'm looking forward to the opportunity to work with the Library's unparalleled resources and its collection specialists."
Added Dr. Katherine Jansen, Chair of the Department of History, "I'm delighted that Dr. Weitz has been awarded the Kluge Fellowship.  It comes upon the heels of the publication of his first book, Between Christ and Caliph: Law, Marriage, and Christian Community in Early Islam (Philadelphia: University of Pennsylvania, 2018) and so is icing on the cake.   The Department of History's faculty pride ourselves as being active contributors to Catholic University's reputation as a global Catholic research university, and Dr. Weitz's recent accomplishments only serve to burnish that reputation."
Related News