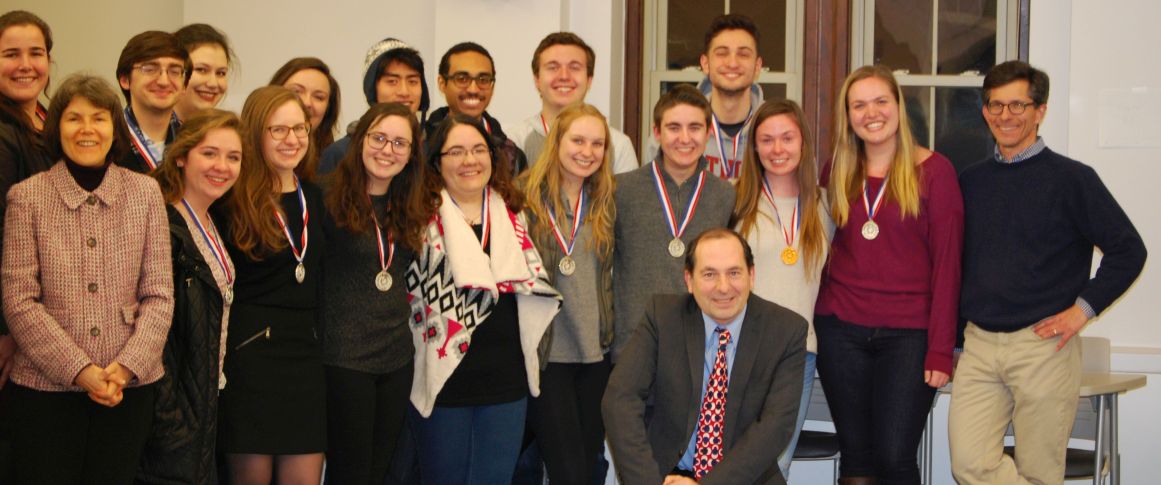 Department of History: A banner year for books, a revealing self-study and a leadership transition

Looking back on the 2017-2018 academic year, Professor Katherine L. Jansen reflects on the Department's continuing successes.  Professors in the Department published a remarkable seven books over the past twelve months.  A departmental self-study that took place as part of a university-wide renewal process confirmed, again, that History is one of the strongest programs on campus.  At the end of the summer, Professor Jansen handed on the responsibilities of department chair to Professor Michael Kimmage.  Read the chair's letter
Alumni profiles: It's all about information

To study history is to learn how to find, analyze, and write about information of all sorts.  In this issue of our newsletter, six alumni of the Department who work in wide-ranging information-focused career fields reflect on the relationship between history and what they do now.
Department of History highlights, 2017-2018
Awards and distinctions for our faculty, undergraduate history majors, and graduate students; unveiling a new digital presence; alumni news; and more!  Read the highlights
What's on your bookshelf?
We asked our history professors for recommendations for the most interesting books they've read recently and would suggest to anyone interested in history.  Have a look at what they've come up with – we think they'll intrigue you!  See the recommendations
"History Matters" Fall Lecture Series
During the Fall 2018 semester, the Department of History is presenting a series entitled "History Matters".   Inspired by recent events, "History Matters" will investigate some tough, timely topics in an effort to demonstrate how deep and careful historical investigation of the past can inform present debates.  Installments include a lecture about the uses and misuses of the Middle Ages in current politics and culture, a presentation by Mitch Landrieu (Catholic University class of 1982 and formerly mayor of New Orleans) of his new book, In the Shadow of Statues: A White Southerner Confronts History (November 7th) and a panel discussion on the history of immigration (December 5th). About the series