February 08, 2018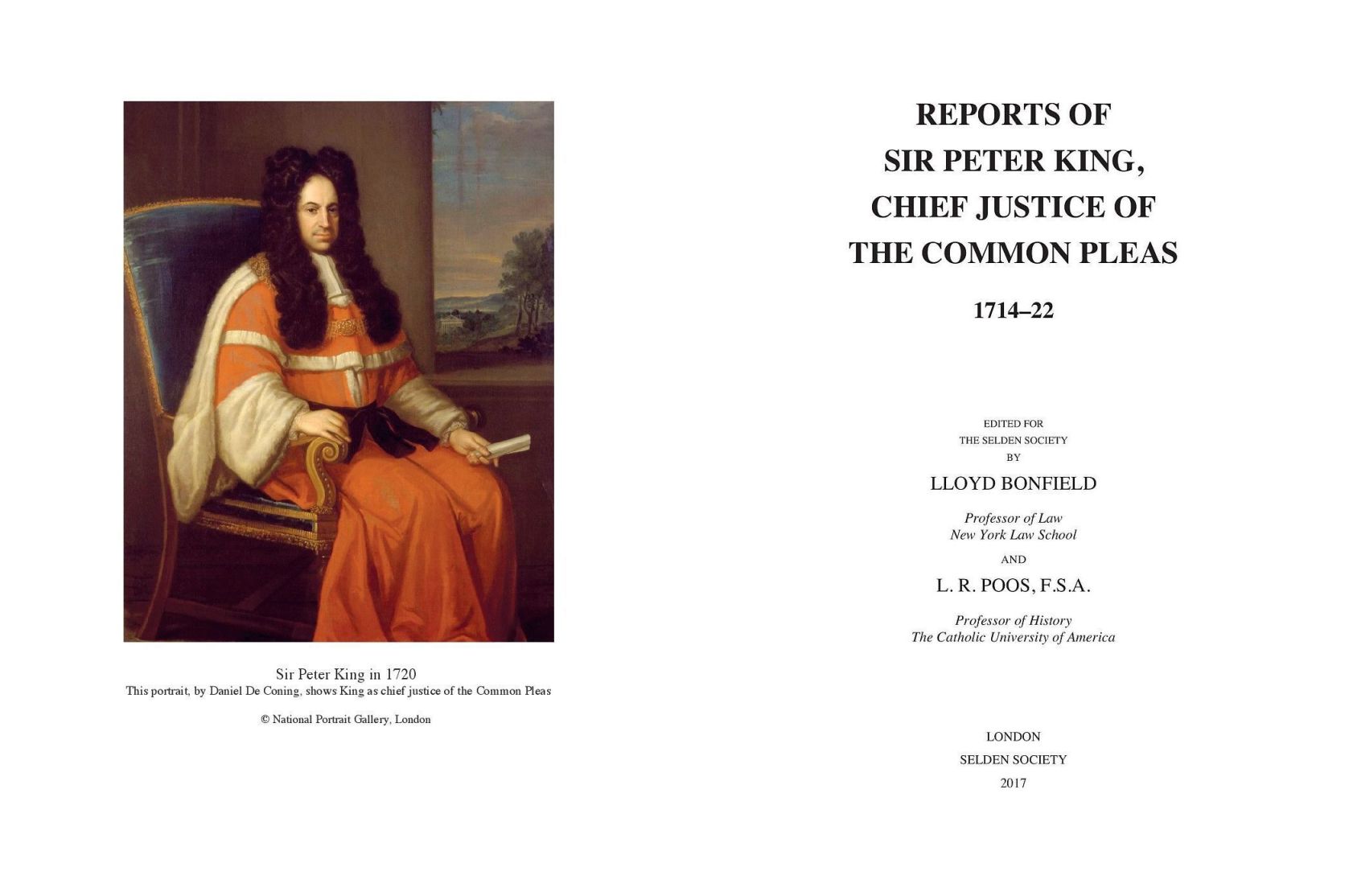 The Selden Society recently released Reports of Sir Peter King, Chief Justice of the Common Pleas, 1714-22, by Lloyd Bonfield, Professor of Law, New York Law School, and L.R. Poos, Ordinary Professor of History, Catholic University.
Peter King, 1st Baron King (c.1669-1734) was an English politician, lawyer, and judge, serving as Chief Justice of Common Pleas (1714-1725) and Lord Chancellor (1725-1733).  He compiled case notes of trials at which he presided, a common practice by judges and lawyers in England for centuries.  Collections of law reports of this kind became case-books for law students and practicing attorneys.  King's reports were never printed (until now), but multiple copies circulated in manuscript.  Reports of Sir Peter King includes a collated edition of the reports' text, and a monograph analyzing its contents, including the uses to which lawyers later put them as shown by the plethora of subsequent legal annotations in the sources.
Since its foundation in 1887, the Selden Society has been the premier organization devoted to publishing texts and analyses of the records of English legal history.
Dr. Poos is currently completing his next book-length project, a study of contested marriage in sixteenth-century England.