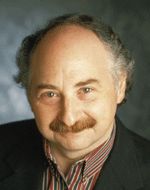 Department
History
School
School of Arts and Sciences
Expertise
Modern European intellectual history
History of capitalism
Jerry Muller's  books, articles, and current research are on the border between history, social science, philosophy, and public policy. He writes and teaches about a variety of historical and contemporary subjects, including capitalism; nationalism; conservatism; the history of social, political, economic, and religious thought; and modern German and Jewish history.
  Click here for vita.
For inquiries about Professor Muller's availability for speaking engagements, contact The Leigh Bureau by clicking here.