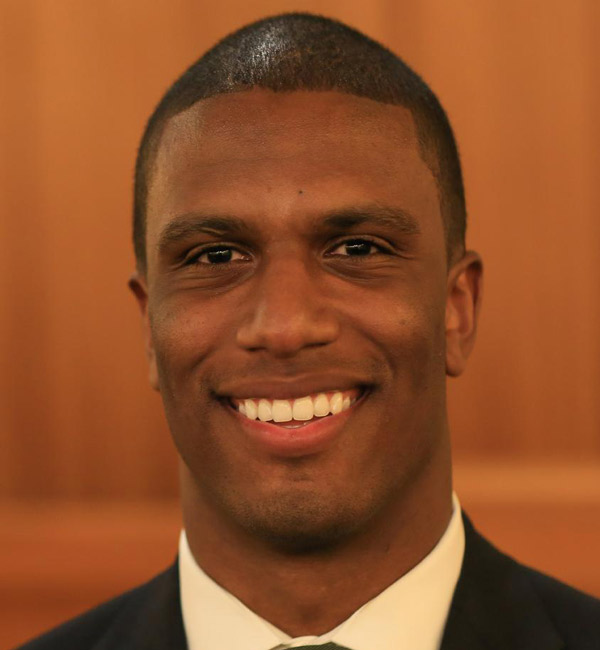 Miniard graduated in 2012 with a Bachelor of Arts in History, with minors in Philosophy and Spanish. While at Catholic, Miniard was also the free safety for the CUA Football Team. After graduating in 2012, Miniard attended Suffolk University Law School where he graduated in 2015, and was admitted to the Massachusetts Bar in November 2015.
During law school, he worked for Associate Justice R. Malcolm Graham in the MA Appeals Court, Prince Lobel Tye LLP - a law firm in Boston, Ma., and as a student-prosecutor for the Middlesex District Attorney's Office. He also was a finalist in the American Association for Justice (AAJ) Student Trial Advocacy Regional Competition, and published a case comment in the Suffolk Journal of Trial & Appellate Advocacy (January 2015).
Since graduating from law school in Boston, Miniard has returned to DC to work as a Legal Honors Attorney for the Department of Housing and Urban Development (HUD). Writing and research are two very important aspects of the legal profession, and the CUA History Department definitely helped facilitate his growth in both of these areas. The challenging academics at CUA, along with the demands of playing football, have prepared Miniard for his demanding legal career.